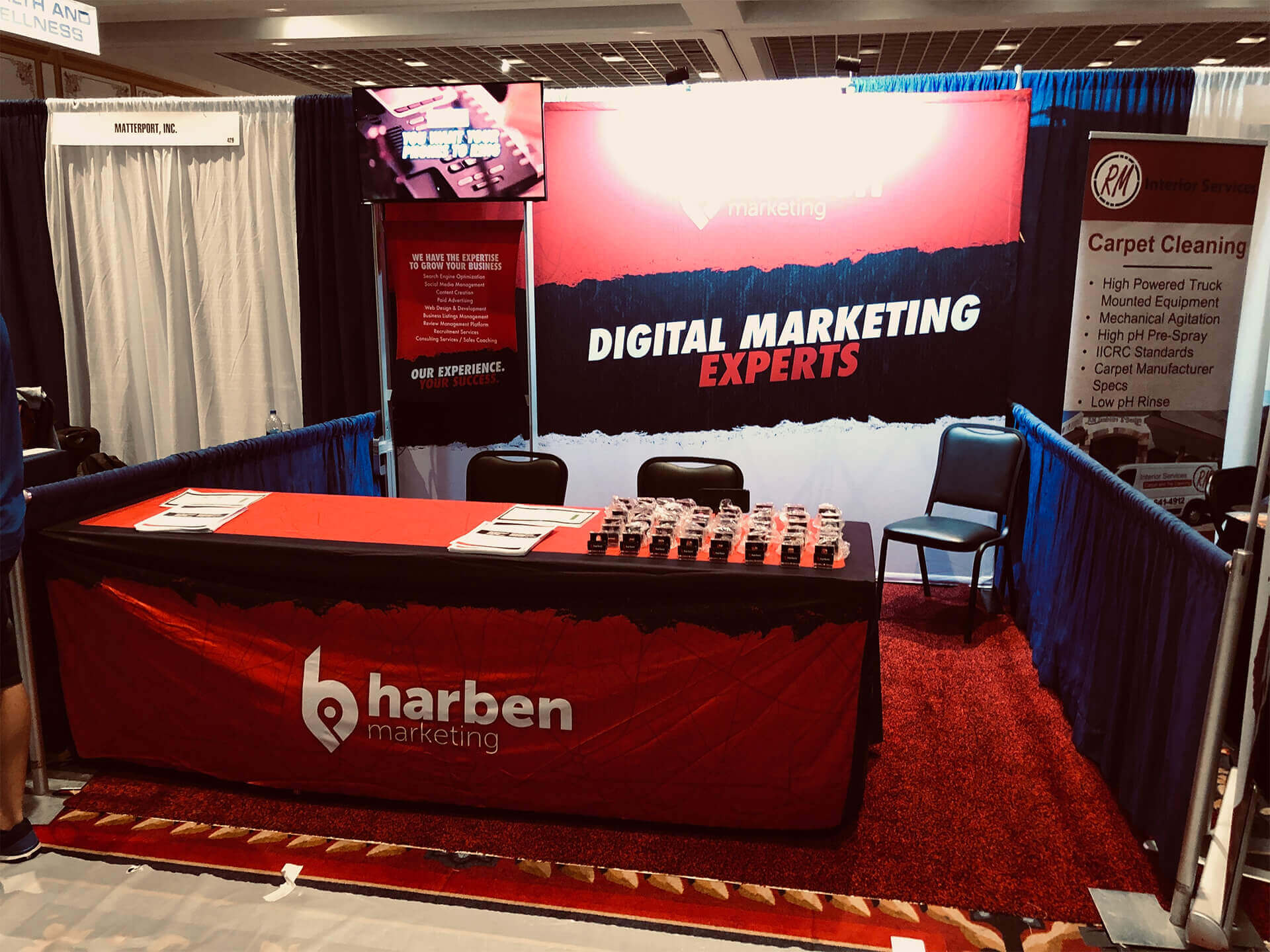 The Harben Marketing team recently attended The Experience cleaning and restoration industry trade show in Las Vegas. We took the opportunity to initiate and solidify relationships with manufacturers and other companies that serve the cleaning and mitigation industry… and to meet with SERVPRO owners who were in attendance.
In addition to attending your annual SERVPRO convention, we encourage you to consider participating in an industry event or Restoration trade show. Everyone in attendance from the Harben Marketing team was very impressed with the hands-on workshops that were focused on advanced industry skills and the newest products were on display. Often, events like this one are used to introduce the newest technology that may not be highly publicized for a year or even longer.
It's competitive in the local markets and everything you can do to stay ahead of the latest industry trends will help your business grow. We are confidant that the information we learned would help us better serve our SERVPRO clients.