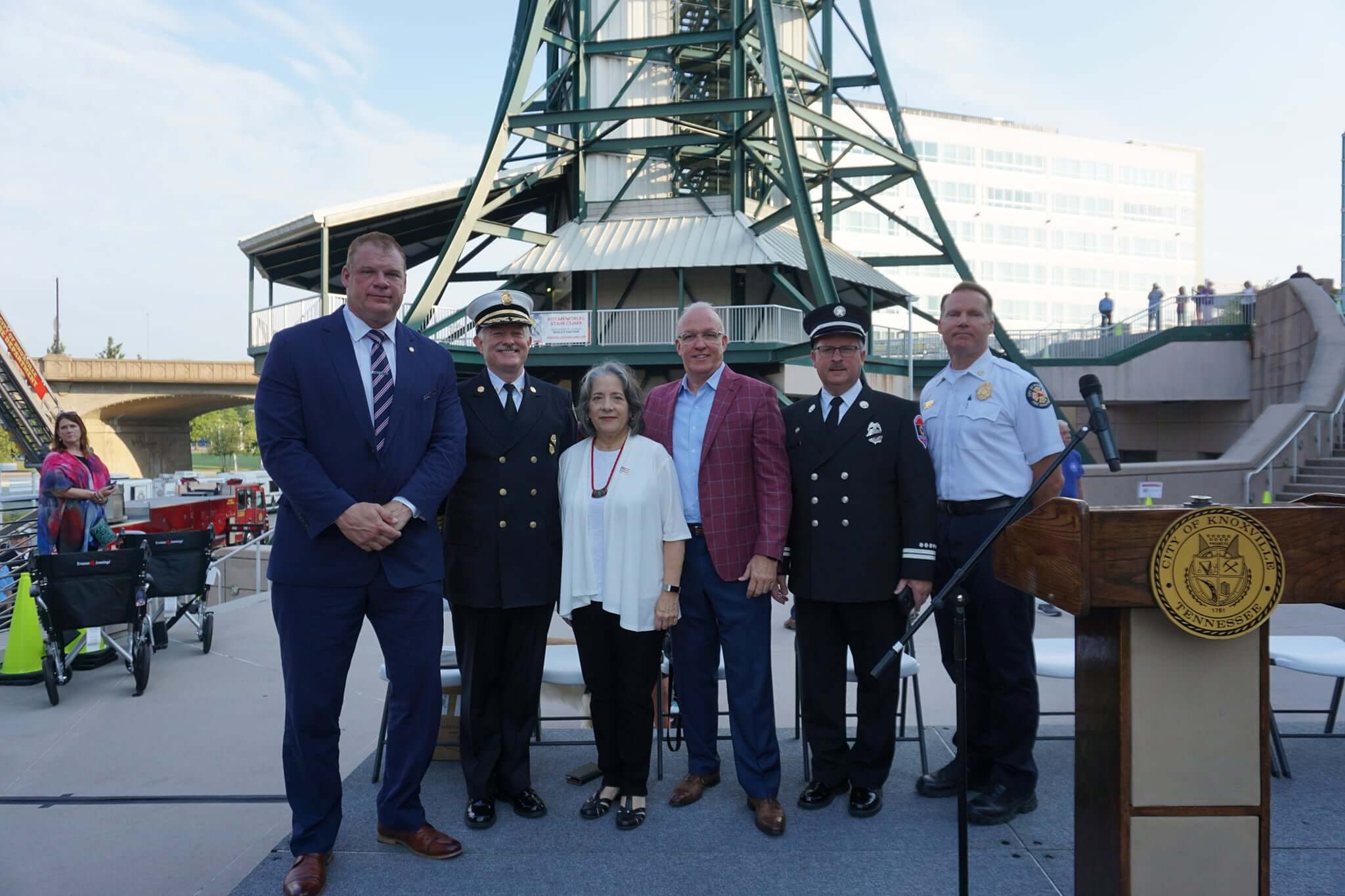 SERVPRO of Rocky Hill / Sequoyah Hills / South Knoxville hosted their 5th Annual 9/11 Memorial Stair Climb and invited one of our team members to attend.  Over 230 local First Responders volunteered to climb the equivalent of 110 stories, to honor the heroes we lost on 9/11. Some of the First Responders included local firefighters, EMT, Police, Paramedics, Military personnel, and ROTC. The firefighters were in full gear (60 – 80 pounds) and climbing for someone specifically. Each climber was given a badge to wear with the name and photograph of one of the FDNY firefighters killed on 9/11/01.
"It was a very emotional watching the firefighters in full gear, climbing the stairs, honoring those who gave their all on that fateful day. It was a beautiful event to be a part of and something I will never forget for the rest of my life."  – Genesis Harmony
We like to thank our client for extending an invitation to attend such a touching event and appreciate all their hard work to put this ceremony together.
The proceeds of the 9/11 Stair Climb help the National Fallen Firefighters Foundation build and maintain programs that support fire service survivors. All donations help aid the surviving families and co-workers of the 343 firefighters who made the ultimate sacrifice on September 11th, 2001.